A demo service subscription lets you build a new site to display your plugin and make it more attractive with graphics and content that appeal to more visitors.
The demo services will give you access to a cloned site, which will be available to your users for a limited period of time. During this time, visitors will not be able to install new plugins or themes, thus prohibiting them from downloading the plugin. This ensures the security and integrity of your work, providing you with peace of mind.  This is an effective way to keep your work secure and protected from misuse.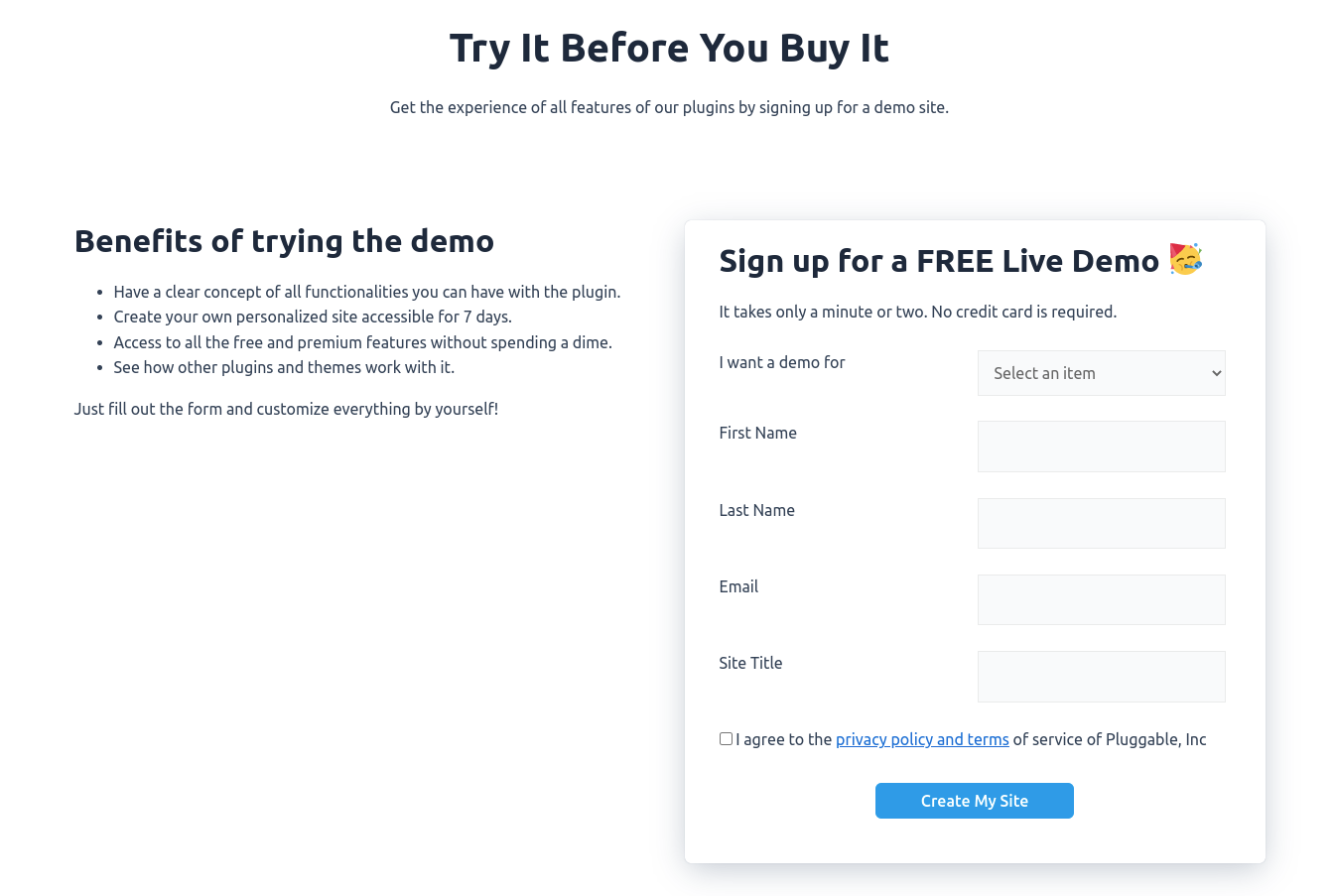 Demo Site
If you have any queries please feel free to share it here. Our support team will try to help you accordingly.