Pluggable makes it simple for developers to monetize their plugins. Whether you are selling your plugin on our platform or not, we want you to understand how it works –
Earning by Pluggable
If you haven't enabled any Pluggable services (Hosting- 15%, Demo- 3%, Customer support- 12%, and Marketing- 20%), you'll receive the full amount of your product sale which means you will receive 85% of your sales. If the cost of your plugin is ($60-15%[Hosting])=$51. Then, your sales will be $51.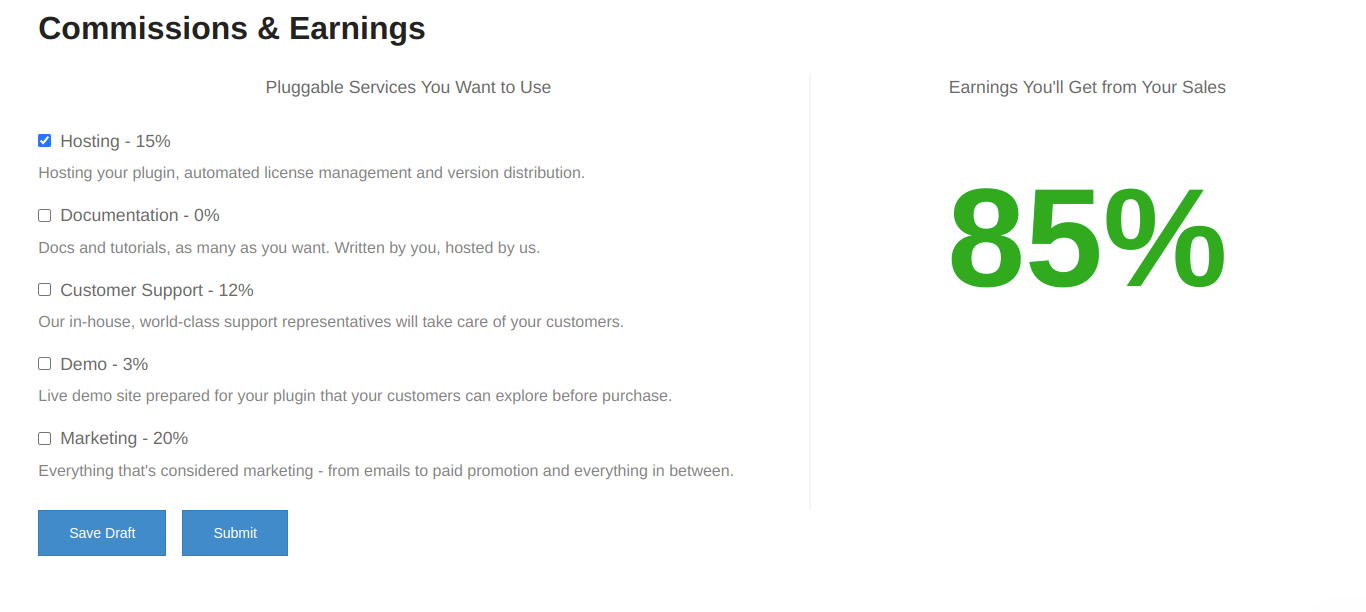 Commissions & Earnings
If you enable all the Pluggable services, then your earnings will be ($60-50%)= $30. You'll get $30 from your plugin sales.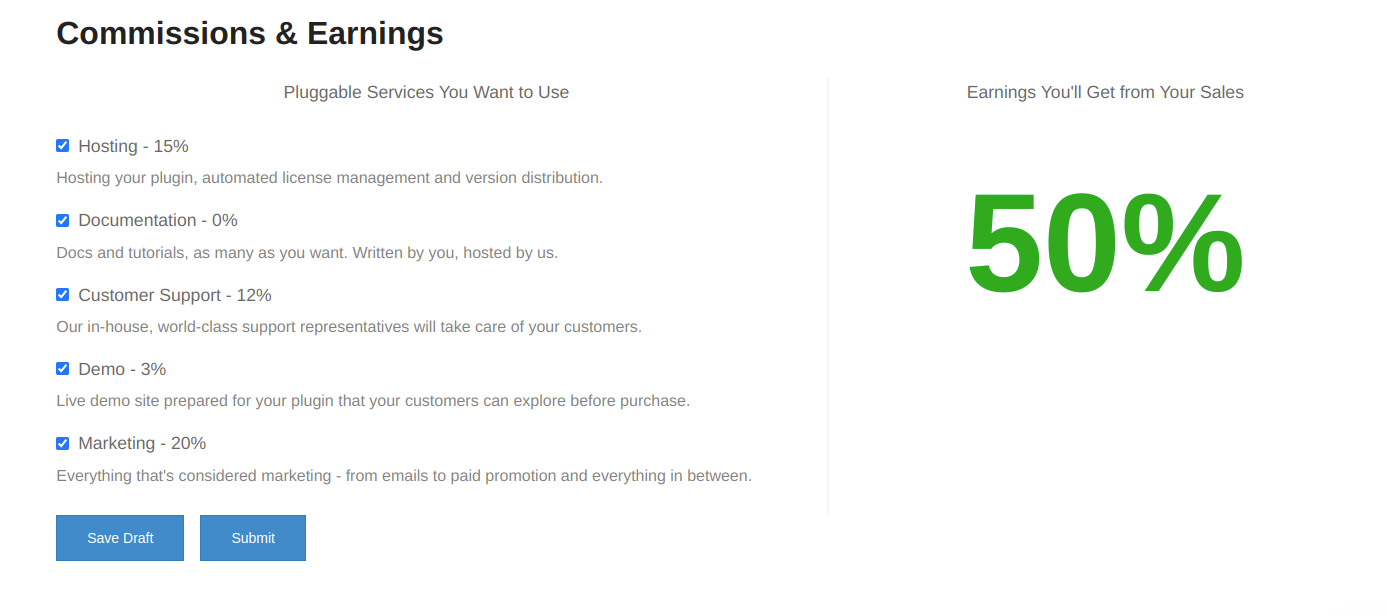 After adding the services
We are always available and love to hear from the developers about their needs, suggestions, and ideas. Just feel free to share your thoughts and requests here.