Pluggable offers a world-class support service that helps users with any questions or issues they may have while using their plugins. This service ensures a smooth user experience and covers everything from simple fixes to more advanced technical problems. This service is available for a fee of 12% of the total sales of the plugins.
You can save yourself the hassle of managing your own support team and focus on creating new plugins instead. Pluggable has a team of skilled support professionals who can handle all kinds of inquiries and provide users with fast and effective assistance.
To add support service with your plugin go to the pluggable. Select developer dashboard and then select add the plugin. At the bottom, you will see the commission and earning selection. Mark the customer support and submit the plugin.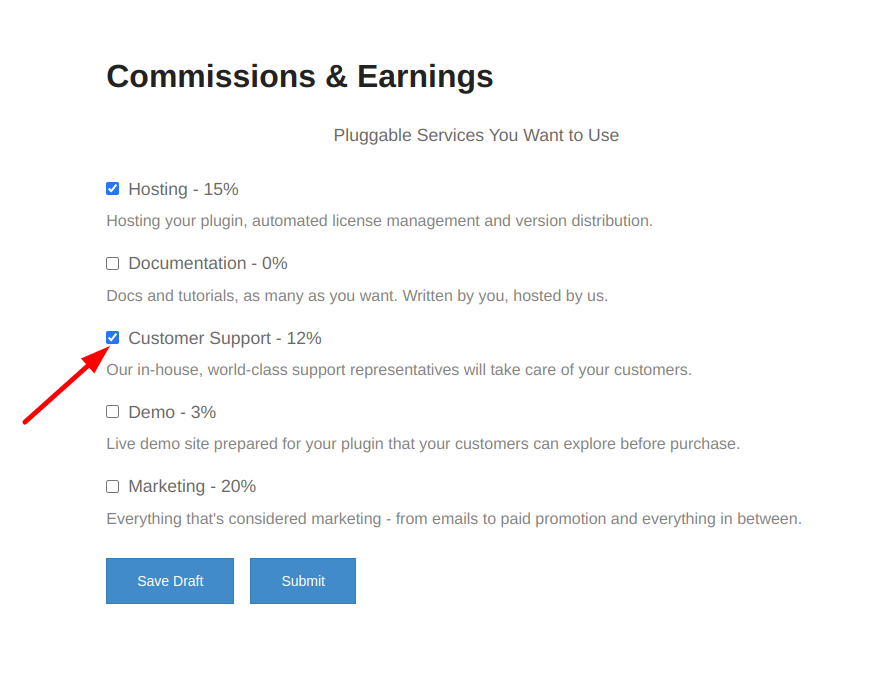 Pluggable Services