By using a demo site you as a user can experience a plugin before buying it.
To use the demo site of a particular plugin follow the below steps –
First, you have to visit the demo plugin page.
On that page, you will see some forms waiting for you to fill out.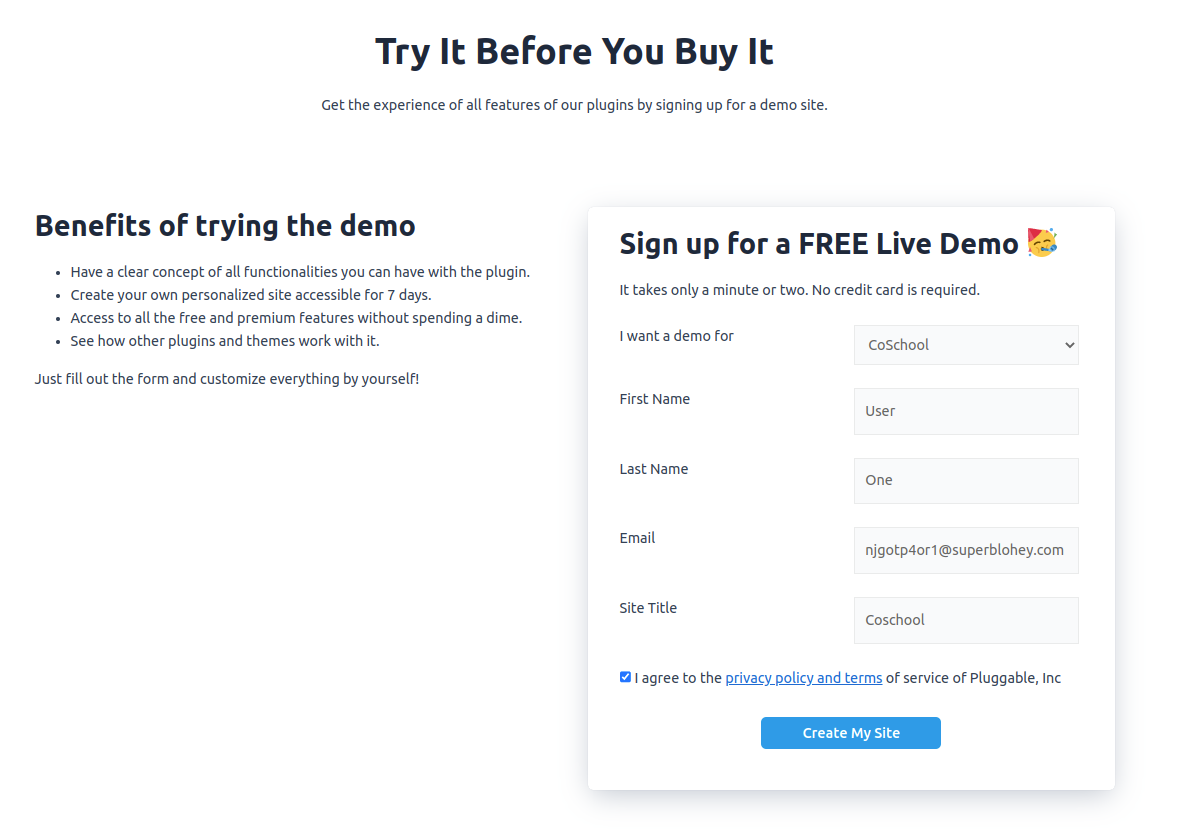 Demo site
Select the plugin you wanted to use from I want a demo for the dropdown menu.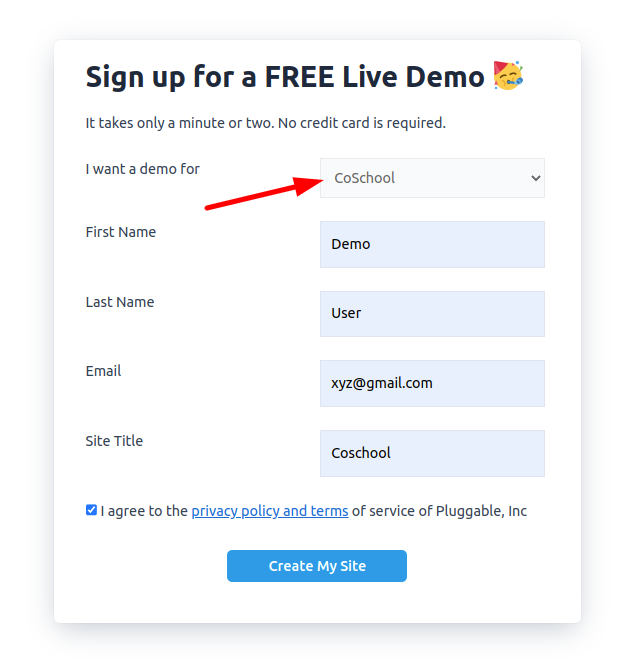 Choose your Demo Plugins
Give your first name, last name, and email.
Set a title for the site.
Mark I agree to the privacy policy and terms, then click create my site.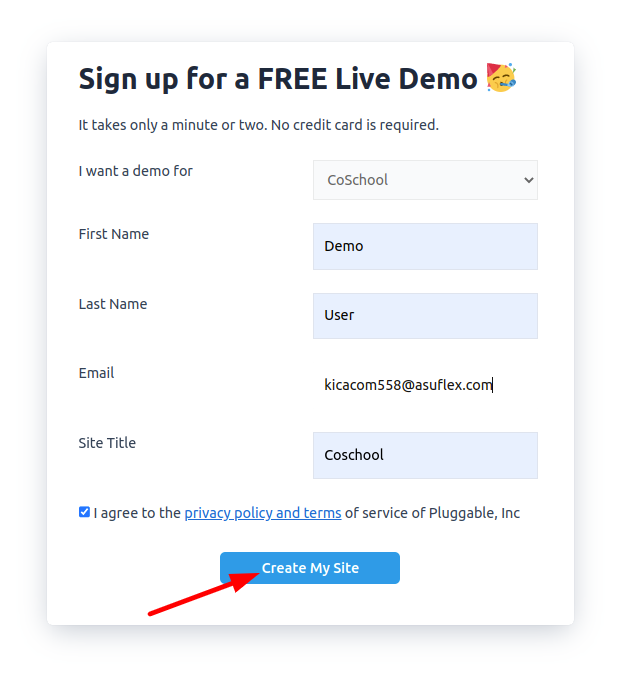 Information for the Demo site
A mail will be sent to the email address that you have provided in the demo page email section.

Following the email instructions will take you here –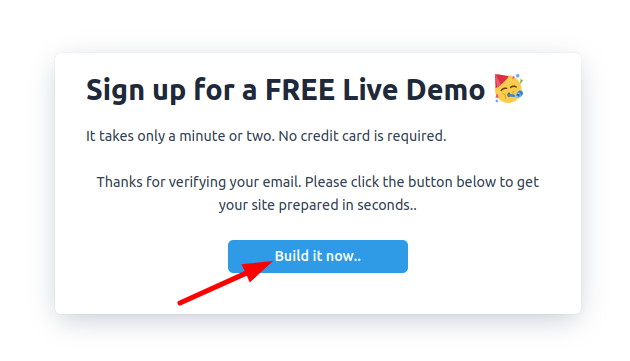 Create your demo site
Now, click on the build it now. You will redirect to your demo site.

Demo site front part
This is the front part of your demo site.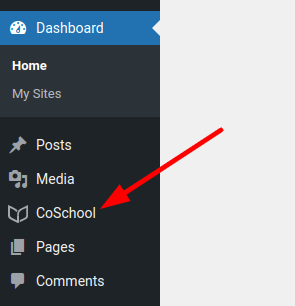 Demo site admin panel
In the admin panel of your demo site, you will see the plugin you wanted to use is already installed there.
From here you as a user can access all the free and premium features without spending a dime. You have a clear concept of all functionalities you can have with the plugin. See how other plugins and themes work with it.
All of this will give you a good user experience and reasons to buy the plugin.